April 9, 2013
Why We Love St. Augustine FL
It took over a year to capture the essence of St. Augustine, Florida in this great little video. From festivals to special events, the videographers spent time at each of themajor events in our town.  So, THIS is why we love St. Augustine and why thousands of tourist come each season of the year to explore the history, the great dining, the uniques shops and wonderful lodging like our bed and breakfast, At Journey's End B & B.  Watch the
video
and then make your reservations for your favorite time of the year at our inn. Believe me...from a Boston, MA resdient turned St. Augustine Bed & Breakfast owner, you too will fall in love with this great little city!
April 1, 2013
St. Augustine, FL listed as 'Best"...again!

Fodor's Travel Guides, a major travel media outlet has named St. Augustine as one of the "10 Best Small Towns in America". Citing great local eateries, interesting historic and cultural points along with noteworthy natural attractions and outdoor adventures as the main criteria for selection to the Top 10.  Some of the attactions mentioned and pictured in the article were the Castillo de San Marco, the Fountain of Youth Archeological Park and the new Colonial Quarter.

At Journey's End B & B  is in close proximity to these attractions and has itself received similar accolades as one of the top Bed and Breakfasts in St. Augustine.  "We have always thought of St. Augustine as a "Destination Location" for travelers" said Tim Millbern, Bed and Breakfast innkeeper.  "I could spend days wandering around the historic sites of this great little town."

Other noteable small towns listed in addition to St. Augustine were: Healdsburg, CA, Bozeman, MT, Sedona, AZ, Provincetown, MA, Brattleboro, VT, Traverse City, MI, Door County, WI, Galena, IL and Walla Walla, WA

Fodor's was just one of several recent accolades that St. Augustine has received including Southern Living and National Geographic.
January 17th, 2013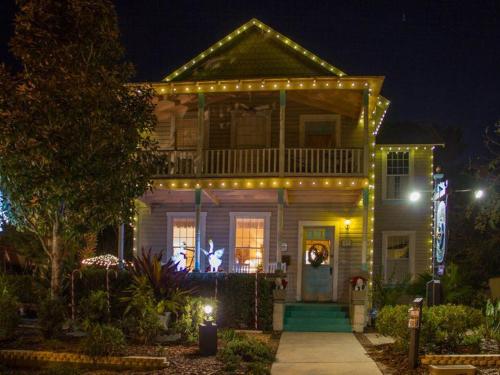 At Journey's End Bed & Breakfast Selected for Prestigious BedandBreakfast.com Diamond Collection
 St. Augustine, FL – At Journey's End Bed & Breakfast has joined the BedandBreakfast.com Diamond Collection, a distinction reserved for premier inns offering extensive amenities and top-rated guest reviews. Launched in October, 2009, the Diamond Collection was introduced to help travelers streamline their search for the country's best inns. At Journey's End is the newest member of the BedandBreakfast.com Diamond Collection.
To qualify and maintain membership in the Diamond Collection, B&Bs and inns must pass a comprehensive professional inspection measuring the property's quality, service, hospitality, accommodations, food, amenities, and more. Diamond Collection properties all maintain top guest ratings and reviews on BedandBreakfast.com and offer a professional reservation experience, including extensive property photos and online reservations. Additionally, Diamond Collection members provide the amenities that today's travelers require, including private baths, free Internet service, luxury appointments and amenities, professional staffing, and flexible check-in/out times.
"Vacation time is a valuable commodity these days" explained Eric Goldreyer, Founder and CEO of BedandBreakfast.com. "When planning a getaway, travelers want the assurance of knowing that they'll be staying at a B&B or inn that meets the highest standards. At Journey's End is a perfect addition to this group of premier inns," finished Goldreyer.
About At Journey's End Bed & Breakfast:
Located in historic downtown St. Augustine, Florida, At Journey's End is a boutique 5-room bed and breakfast that boasts personal service, on-site parking, and numerous complimentary amenities. Rated in the top 25 inns in the United States in 2012 by TripAdvisor.com, At Journey's End is a perfect place for a getaway stay in St. Augustine.
About BedandBreakfast.com:
Founded in 1995, BedandBreakfast.com is highly recommended by The New York Times, Real Simple, Forbes, Travel & Leisure, USA TODAY and many others. Visit BedandBreakfast.com, the leading online bed and breakfast directory and reservation network worldwide.
For more information on At Journey's End Bed & Breakfast visit 
www.AtJourneysEnd.com
 or call 904-829-0076 for reservations.
January 3rd, 2013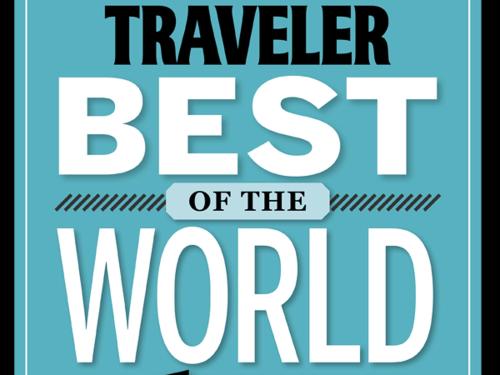 National Geographic Lists St. Augustine in World's 20 Must-See Places
St. Augustine, Fla., has made the list of National Geographic Traveler's World's Top 20 Places to See. The northeast Florida city, founded in 1565, is one of only four locations in the United States included on the international list.
National Geographic Traveler published 
the list
 this week. Other U.S. cities that made the list are Memphis, Tenn.; Missouri River Banks, MT; and Hudson Valley, N.Y.
By including St. Augustine on its list of must see places, National Geographic's editors praised the city for maintaining the genuine "old Florida" culture and charm and preserving its nearly 450-year-old historical assets. Editors specifically recommended the 17th century Castillo de San Marcos, which stands sentry over the pristine Bayfront, and the Lightner Museum built by Henry Flagler in 1887 in the Spanish Renaissance style. Flagler College (the former Hotel Ponce de Leon, also built by Henry Flagler), which Princeton Review listed among the country's most beautiful college campuses, was highlighted along with the pedestrian friendly Spanish colonial St. George Street and the St. Augustine Lighthouse, Florida's first lighthouse.
This is not the first time National Geographic has recognized St. Augustine. In December 2011, National Geographic selected St. Augustine as one of the ten best places in the world to see holiday lights. St. Augustine's popular Nights of Lights illuminates the city's historic district with more than three million tiny white lights, providing a brilliant setting for the city's holiday events each year from late November through January.
And At Journey's End Bed & Breakfast was named as one of the Top 25 Inns in the United States by winning Trip Advisor's Travelers Choice Award in 2012…so no better place to stay while visiting St.Augustine!
Our Website:
At Journey's End Bed & Breakfast