October 20th, 2010
Spooktacular Events in St. Augustine for Halloween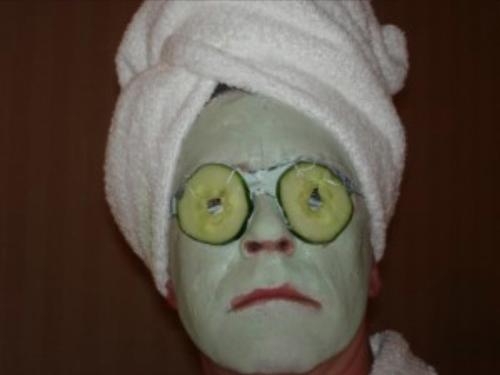 Spooktacular Events in St. Augustine for Halloween

St. Augustine is known for its many nightly ghost tours and tales from the dark side of history. But as Halloween approaches, shadows cast by a pale Florida moon darken the narrow, ancient streets. The clip-clop of horse hooves drawing a mysterious carriage at midnight sound ominous… and some swear the city's two eerie cemeteries come alive with swirling mists and floating orbs. Ah, Halloween in St. Augustine, it's the authentic place to be for both creatures of the night and daytime fun seekers.

So consider these great Halloween adventures:

City Walks presents fun-filled and informative tours of the Ancient City, but throughout the month of October each fascinating tour honors the historical origins and modern day customs of Halloween. Choose from walking tours such as the St. Augustine Pub Crawl ($34 all inclusive); St. Augustine Creepy Crawl ($17); History, and the Mystery, Mayhem and Murder! ($14)! For reservations, call 904.540.3476 or purchase tickets online at www.StAugustineCityWalks.com.

Ghostly Gatherings is a step back in time, a time when the sound of hoof beats struck the brick streets of this accent city with fear and apprehension; a time when death and murder walked hand and hand down these dark and narrow streets. Streets that you can now travel down at a slow and intimate pace by horse and carriage much as our ancestor's did in years gone by. Your guides will speak to you of ghosts that are said to haunt these almost 450 year-old streets as well as some of the darker history of St. Augustine. Which pirate was saved by a twist of fate? How many bodies lie in a little know vault? Does St Augustine have Vampires? Some of these questions may be answered for you on this hour long tour past at least two graveyards, and many haunted homes and structures located in this ancient city renowned for Ghostly Gatherings. At Journey's End has tickets for this adventure…. But make your reservations EARLY!!!

When it comes to the strange and bizarre, it would be difficult to surpass the original Ripley's Believe It or Not! Museum in St. Augustine. Each night, Ripley's award-winning Ghost Train Adventure takes passengers on a fascinating and sometimes frightening interactive paranormal adventure. Each ticket holder gets to use a handheld EMF Ghost Meter to find the spirits and a 35 mm camera to capture spectral images on a train trip that includes stops at ghostly hotspots including the Spanish Military Hospital, Old Drugstore and Castle Warden. On the nights of October 29, 30 & 31, Oculto the Deejay will be cranking out creepy and spooky tunes and tossing candy from the roof of Ripley's. Train tours will run well after midnight on those haunted nights. Tickets for a 90-minute tour are $26 for adults and $11 for children ages 2-11. A 75-minute journey takes passengers to a haunted inn (thankfully not At Journey's End!!) and ancient Indian burial grounds. Tickets are $23 for adults. For details and required reservations, go to www.ghosttrainadventure.com or call 904.824.1606.

How about spending Halloween sailing the Seven Seas aboard an actual pirate ship? You can if you sign up to be part of the piratical crew of the Pirate Ship Black Raven. On Saturday, October 30, the black ship will cast off from the St. Augustine City Marina for two spine-chilling adventures. At 8:15 p.m., the Adults-Only Cruise will leave the dock for a voyage of mature jokes and festive fun. Finally, at 11 p.m. the Black Raven will depart on a two-hour tour that frankly, is so frightening and thrilling that the details can only be learned by calling 1.877.578.5050 for tickets.

Staying At Journey's End B & B ?? We can make reservations for you at any of these SPOOKTACULAR EVENTS… Just give us a call at 904-829-0076
August 18th, 2010
St. Augustine B&Bs Bring First Live Webcam to Nation's Oldest City
The Webcam, located just around the corner from At Journey's End B & B, provides a live window on the formal plaza gardens, fountain and streetscape outside what was originally the grand Alcazar Hotel. Built in 1887 by Henry Flagler, the Spanish Renaissance-style structure is listed on the National Register of Historic Places. The former luxury hotel now houses the Lightner Museum and St. Augustine City Hall offices.
The plaza and King Street thoroughfare visible online are a hub of activity, surrounded by other historic structures, including the former Ponce de Leon Hotel, another National Register site built in the 1880′s by Flagler, which has housed Flagler College since 1968.
The Web cam allows viewers to see in real time the swaying palm trees, ambling horse-drawn carriages and strolling visitors around the formal plaza gardens and fountain. Coming soon will be the addition of a control that will let visitors to the Web site manipulate the camera for different views. Special events, such as the wintertime Nights of Lights celebration, will enliven the scene from time to time. So check back often!
CLICK HERE TO SEE THE WEBCAM IN ACTION.
 Also while on the site check out the coupons from the various advertisers. At Journey's End Bed & Breakfast wants to make your visit to St. Augustine… affordable, fun… and the very best visit possible!
St. Augustine, founded by Spain in 1565, is the nation's oldest city continuously populated European settlement. For more information about St. Augustine Historic Inns and Florida's History Coast visit 
www.staugustineinns.com
 and 
www.getaway4florida.com
…or see our website AT JOURNEY'S END B & B !
June 30th, 2010
A Vacation in St. Augustine….and the rest is History!!
So much to do…so little time. No better place for a vacation than in St. Augustine, Florida. Check out these promo Radio Advertisements to get a feel for the fun and great times ahead when you come to 
Florida's History Coast
!!
Stay with us At Journey's End Bed & Breakfast and we can help you make the most of your time while you are here! Plus…there is no better place to stay and get the REAL St. Augustine experience. Give us a call and see what our Inn is all about! 904-829-0076.
See you soon,
Tim and John
Your Innkeepers 
June 17th, 2010
Everybody's Talking About St. Augustine, FL…even the gameshow JEOPARDY

Yesterday, June 16th, America's Favorite Quiz Show, Jeopardy featured St. Augustine, Florida as a category in round #1. How well can you do with these…..(and don't forget you must answer in the form of a question!!!)

$200 – ANSWER: St, Augustine, Florida boasts a "farm" founded in 1893 for these reptiles with more than 20 related species

$400 – ANSWER: Ending a long period of this country's rule, 1819′s Adams-Onis treaty turned St. Augustine over to the U.S.

$600 – ANSWER: Of course St. Augustine is home to this legendary spring sought by Ponce de Leon: okay, it's a tourist spot opened in 1901

$800 – ANSWER: Believe it or not, this man's oldest Odditorium of weird stuff is located in St. Augustine

$1,000 – ANSWER: St. Augustine's Castillo de San Marcos is an old fort built from a form of limestone known as coquina, or "little" these

Here are the QUESTIONS -

$200 – What are Alligators?

$400 – What is Spain?

$600 – What is the Fountain of Youth?

$800 – Who is Ripley?

and for $1,000 – What are shells?

Did you get them all right? If not, its time for another visit to St.Augustine and a stay with us ~ At Journey's End B & B and we will make sure you get to see all of these interesting sites and more! Oh, you say, these were easy. Well, then we can send you off to the more interesting and perhaps not so well known things to do in St. Augustine. Anyway you look at it the Ancient City has more things to do than you can imagine. So… make your reservations with us now! See you soon!!!

From your Friends,

Tim & John

PS…How did you do??? Let us know!
June 2nd, 2010
African American Historical Sites…in St. Augustine…Not Your Typical Tourist Attraction
A visit to St. Augustine, Florida is incomplete without exploring the rich African American heritage that actually changed our nation's history and inspired the world.
I recently attended the First America Heritage program called "The Road to Freedom-African Americans in Florida". It was a fascinating look into the role St. Augustine played as the birthplace of African American history. Written records dating back to St. Augustine's founding in 1565 mention free Africans!
In keeping with St. Augustine's "firsts" and "oldest" place in history, look at these notable moments in history and special places to visit…AND THEY AREN'T YOUR TYPICAL ATTRACTIONS…
The first birth of a black child was here in 1606!

Fort Mose – first recognized "Free" community of ex-slaves in 1738

The Underground Railroad first ran South to Spanish Florida… rather than North..and guess where?? To St. Augustine.

"Slave Market" – public market house used to sell slaves and also a focal point for the civil rights movement in the 1960′s 

Historic Lincolnville – formerly known as "Little Africa" was a thriving neighborhood established in 1866 by former slaves. It played a major role in the civil rights movement in the 1960′s

St Cyprian's Episcopal Church, built in 1900 was founded by Africans and is the oldest building in historic Lincolnville.

Ray Charles, singer and songwriter was a student at the Florida School for the Deaf and Blind, St. Augustine. His piano is on display.

 Oh… and there is SO MUCH MORE… over 18 locations that are a must see as part of the African American history in St. Augustine including the ACCORD Freedom Trail which highlights and commemorates significant locations in the struggle to attain civil rights for all through the passage of the Civil Rights Act of 1964. St. Augustine played a pivotal role in the passage of the Act.
Not your typical tourist attractions when one thinks of St. Augustine, but surely these shouldn't be missed.
May 21st, 2010
Peter Yesawich, Travel Expert -"St. Augustine, Most Fascinating Destination in Florida"

Peter Yesawich, CEO of YPartnership, America's leading experts in travel, leisure and entertainment marketing spoke last week at the St. Augustine, Ponte Vedra Visitors and Convention Bureau meeting stating that St. Augustine is the most fascinating destinations in Florida!!

Of course those of us that live here already knew that. Not only do we have wonderful beaches like the rest of Florida but we also have outstanding dining, attractions and of course shopping. But, what makes us most fascinating is history. St. Augustine is the oldest city in America and no one else in Florida can claim that moniker. We have the Castillo de San Marco (the Fort), the oldest wooden school house, the oldest drug store, the oldest house, the oldest street… and I joke with the guests that stay with us At Journey's End Bed & Breakfast that I am the oldest Innkeeper! But I drank from Ponce de Leon's Fountain of Youth also here in St. Augustine…so I don't actually look 450 years old!

Yes, St. Augustine has old world charm, romance, culture, beaches… and even old Florida quirk! This place should be on everyone's vacation destination list!

Make your plans to visit soon. Check out these websites to plan a "fascinating" vacation on Florida's History Coast!

www.getaway4florida.com

www.OldCity.com

www.Augustine.com

And remember….its only 5 years, 3 months and 19 days until St. Augustine's 450th Birthday Celebration!
May 9th, 2010
Gamble Rogers Folk Music Festival…WHAT AN EVENT!!

Always held the first weekend in May, the Gamble Rogers Music Festival draws thousands of people over a 3 day weekend, with 12 stages throughout the downtown St. Augustine area. The Festival celebrates the life and legacy of Folk Legend Gamble Rogers.

Tragically, Gamble Rogers died in 1991, but his memory lives on in his words and in his music. The annual Music Festival brings together his friends, fans, and now a whole new generation to celebrate his life and legacy, through the love of music.

Plan on attending next year… and why not stay in the heart of the Festival at our Inn! Check out the video and make your plans now!
May 5th, 2010
New Web Site…WELCOME!
It's finally here! The new At Journey's End B & B web site has arrived. A new look for a new era at our Bed & Breakfast. We were motivated to redesign the site due to the amazing reviews we have been receiving on 
TripAdvisor.com
. Our guests from the past 6 months have been extremely generous in their comments and WE APPRECIATE IT!! Building on the past successes of former owners Ellen Cook and John July, we wanted to share our own personalities and hospitality with you. And to do that we are starting with the web site. Your next step is to come stay with us and experience all that At Journey's End is about!! Hope to see you soon!
Got comments about the site??? Share it with us! We want to hear from you!
Regards,
Tim and John
Your Innkeepers*PS. Become a Fan on 
Facebook
… At Journey's End B & B fan page.